On the evening of March 31st, the second session of the Foreign Language Corner of UPC of this semester was held in the U-Shape Plaza of Wenli Building and Room 344. It was hosted by the General English Department, Russian Language and Literature Department, SFS General Office, and Youth League Committee of SFS, and organized by the English Class 2001 and Russian Class 2202. Will Introverts and Extroverts Affect Our Career Choice and Me and My Russian were the themes for the English and Russian corner respectively. Gao Xiao, an interpreting graduate student from Grade 2022 and Lu Beibei, an English major undergraduate student from Grade 2020, served as hosts for the English Corner while Mu Yuting, a Russian translation graduate student from Grade 2022, and Fang Xianzhu, an undergraduate student from Russian Class 2202 served for the Russian one. Teachers from the General English and Russian Language and Literature departments, as well as foreign teachers David and Samuel, participated in the exchange and guidance. More than 700 teachers and students from all majors in UPC attended.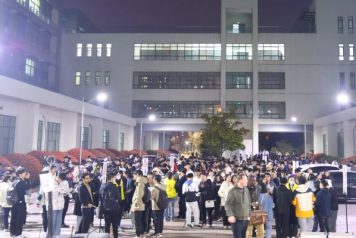 Panoramic view of the English Corner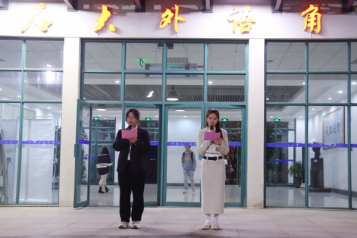 Hosts of the English Corner
The Foreign Language Corner continued with the model of group discussion featuring student-teacher cooperation: students, after forming groups, guided by assigned teachers, had insightful communication on the theme "Will Introverts and Extroverts Affect Our Career Choice.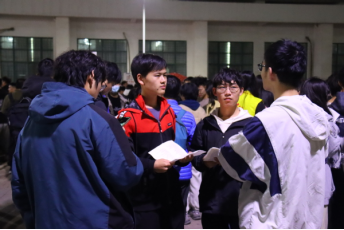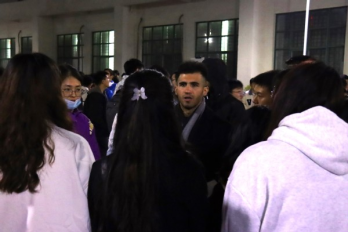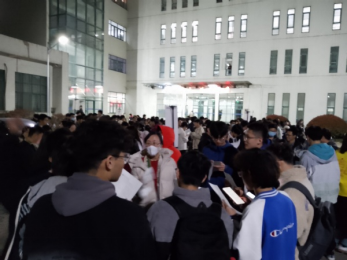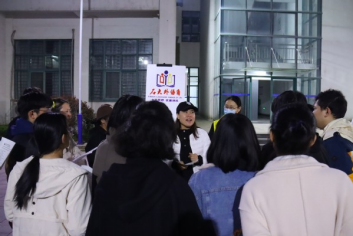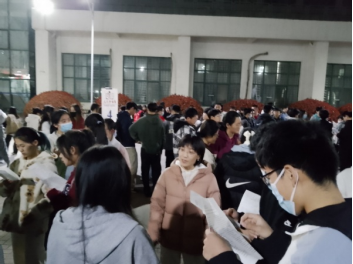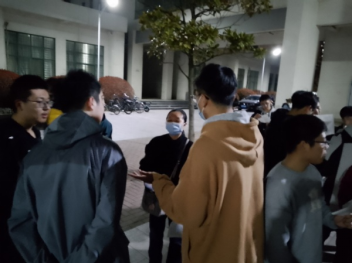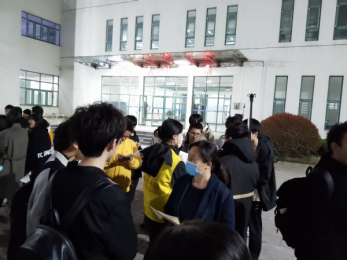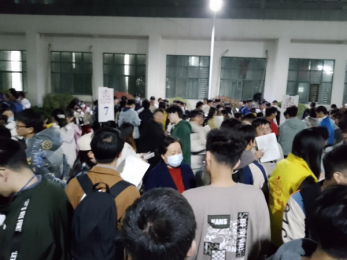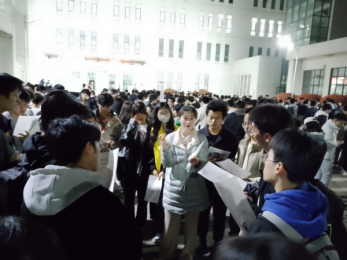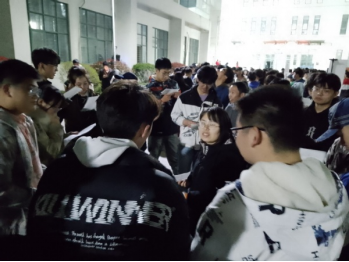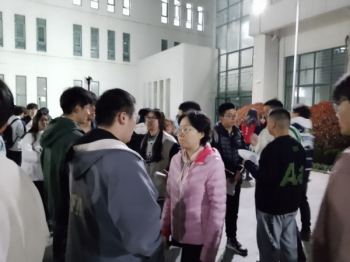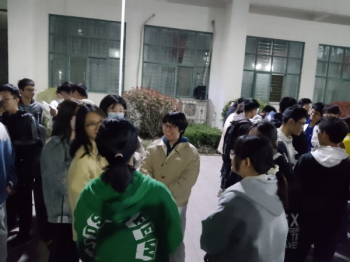 Teachers and students are interacting in small groups in the English Corner.
The students discussed heatedly and fully exchanged their views about people's personality, ways of conducting and the impacts on their career choices. After sharing opinions freely in the activity, they realized that both introverts and extroverts have their own advantages, no such thing as better or worse. Everyone can make a difference as long as one gives full play to the advantages of his/her own personality. In a relaxing atmosphere, different from classrooms, it succeeded in helping students build up confidence to express their views, promote their communicative capabilities in English. It has also cultivated students' language capacity, interpersonal capacity, innovative and cross-cultural capacities, thus shaping talents who can "tell Chinese stories well in foreign languages".
In the final contest, 6 contestants competed with each other on the ring in the English Corner, pushing the atmosphere to a climax. In the end, Li Tingyu, a student from Class 2207 of materials major, became the Winner of the English Corner.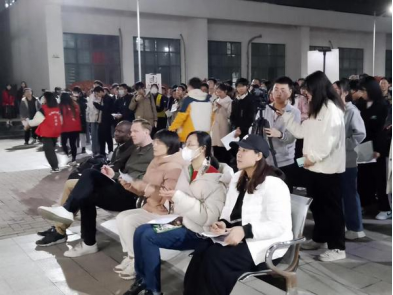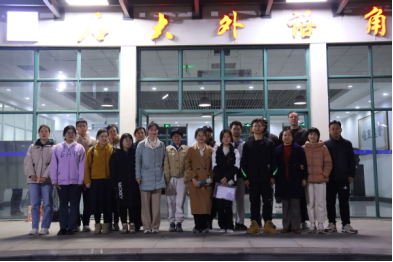 The group photo of student contestants and teachers
In the Russian Corner, students were divided into groups by drawing lots, where they expressed their thoughts on the topic "My Story of Learning Russian" and exchanged ideas with foreign teachers. Then, the representatives selected by each group gave speeches on the ring, the performances of whom were scored (the full score is 100 points) by the two teachers present. In the end, Fang Xianzhu became the Winner of Russian Corner with the highest total score of 180.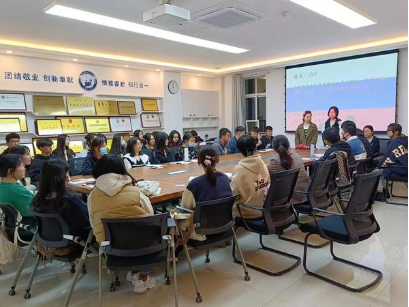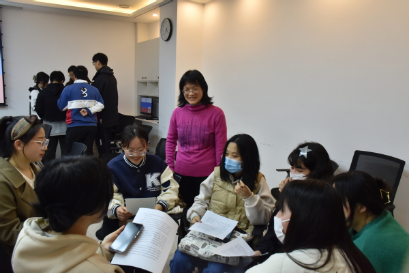 Students and teachers are communicating in the Russian Corner.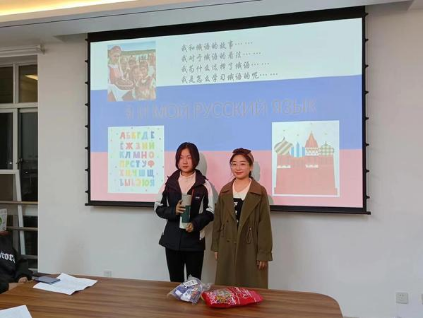 The Award is presented to the Winner of Russian Corner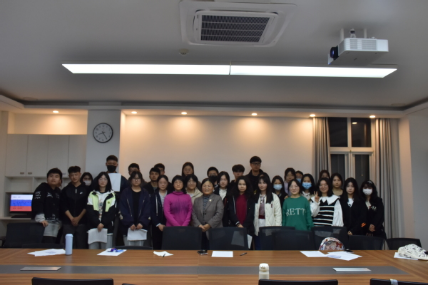 The group photo of students and teachers in the Russian Corner
By the end of this activity, many students agreed that the Foreign Language Corner was a very rewarding experience. Through this multi-faceted and diversified self-presentation, their abilities in various aspects, especially their oral communication skills, have been improved tremendously. They also gained a lot of valuable views and ideas through exchanges. Zhong Tingting, a 2020 undergraduate student from the Department of English Language and Literature of the SFS, said: "students can freely express their views in English in the 'Foreign Language Corner', which is a good platform for self-improvement. Not only can I practice oral English, but I can also communicate and share my ideas with others. It is an experience full of value!"